This is great news for residents Portsmouth who are hoping to get outside during the upcoming spring bank holiday as forecasters predict some of the hottest weather of the year. After heavy rains in March and Aprilthe month of May will end on a high note – the temperature will rise to 20°C in the coming days.
The warmer weather looks set to continue as much of the UK basks in sunshine and rising temperatures over the next few weeks.
However, the UK is not expected to experience the extreme heat that some media have reported. Neil Armstrong Metaburo chief forecaster, said: "If you've heard the media hyperbole that a heatwave caused by an African plume will bring intense heat to the UK over the next few days, you'll be disappointed – it's not true.
"However, if you're expecting a period of mostly fine, sunny and warm conditions across most of the UK, you'll be in luck." Here is the weather forecast for the city of Portsmouth for this weekend.
Weather forecast in Portsmouth for the bank holiday weekend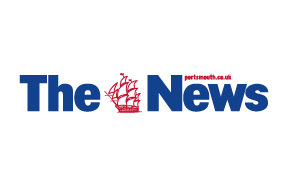 Forecast for Friday, May 26 through Sunday, May 28
It will be dry and sunny all day on Friday, with a maximum temperature of 20°C. The warm weather will continue on Saturday, when the temperature will reach 19°C.
Sunday afternoon will be sunny with clear skies. The maximum temperature is 19°C.
Forecast for Monday, May 29
Temperatures will drop slightly on Monday, but the day will be sunny and cloudy. The maximum temperature is 16°C.