Amanda Holden showed that it supports Dermot O'Leary to take over the reins from Phillips Schofield ITVThis morning. The Portsmouth-born TV presenter, 52, has repeatedly made it clear she is not a fan of Phillips Schofield following their fall out in 2018.
Philip Schofield has announced his departure from ITV This Morning with "immediate effect". speculation that he was involved in an ongoing feud with a co-star Holly Willoughby42. The duo, who appeared to be close friends, hosted the ITV morning show together for 14 years before Philip stepped down last week.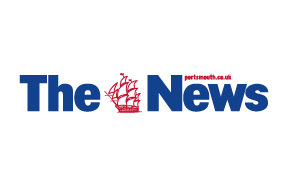 Amanda showed during Heart FM Breakfast. Guess who she'd like to see instead of Philip on This Morning. Amanda told the co-host Jamie Thexton that she fully supports Dermot, who is filling in for Philip on This Morning and appearing alongside Holly Willoughby.
Heart FM co-presenter Jamie Thexton asked: "Do you think he would be a good replacement for Shoffe?" Amanda replied, "Oh big wow!… Yeah, I think she and Alison are doing a great job, don't you?"
She went on to say that the occasional host of This Morning Craig Doyle, 48, would also be a good option to replace Phillip Scofield. Amanda and Philip's falling out apparently began in 2018 when he ruined her chances of co-hosting This Morning with him while Holly Willoughby was filming I'm A Celebrity in Australia.
The former head of television told The sun: "Philip campaigned hard for Rachel Humes to get the job, despite Amanda being more experienced — and was told privately that she got the gig.
"She believes that Phil used his powers of persuasion unfairly. She was told he chose Rochelle because she was easier to 'manage' on air – and understandably that pissed her off."
In 2019, Amanda is believed to have extended an olive branch to him for a cup of coffee, but he did not respond to her request. Since then, there has been tension between the two presenters.
The BGT judge continued to throw subtle jabs at the long-serving ITV presenter and, responding to rapid fire on the Heart FM Breakfast show, she was asked: "What are three things you wouldn't want to find in your home?"
She candidly replied to her co-host Jamie: "Spiders, flies and Philip Schofield." Last September, Amanda made a sly reply to Philip amid the Queue Gate saga unfolding in the Queen's palace. the event. Amanda referred to the argument during a light conversation with Ashley Roberts41.
Ashley Roberts said: "So David Beckham has landed a seven-figure deal with Qatar World Cup sponsor Doritos. I love Doritos. I'd like to make a seven-figure sum." To which Amanda slyly replied, "Get in line. Well, I mean he got in line. Good for him."
Most recently, following Phillip's fall on the ITV show, Amanda took to her Instagram to post a bulging bicep emoji, suggesting she's feeling empowered following the news. The post received praise from followers who seemed to know exactly what she was talking about and applauded Amanda for being open about the subject.